April Upcycling Ideas For Kids by Our Customers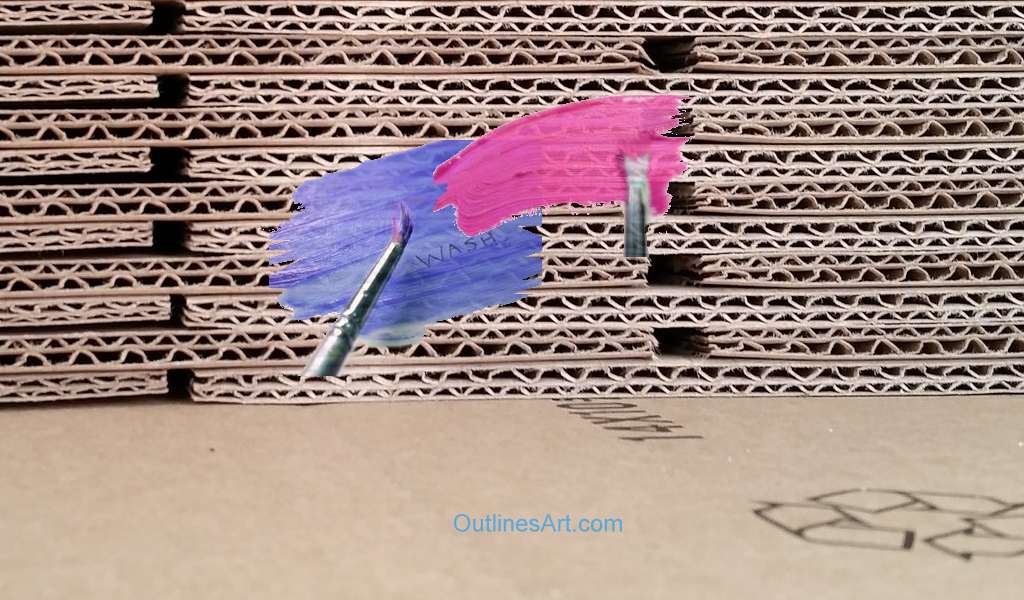 Artists and friends are coming up with ideas for kids to help families at home and some are sending photos so that you can see what they have done.
Painting ideas to support families at home
From Laura P.
"I have tried your paints and they are perfect!

Here is an up-cycling project I created, with 2 grubby gym (or Yoga) mats.
I used a felt placemat for the leaf shape, painted on watered down acrylic and pressed it firmly down to print.
I did this twice on each print for extra depth of colour.
It would be an easy idea for children to do."
Thank you for trying Outlines paints Laura!
With a little imagination you could adapt this printing with paint idea and if space is an issue, printing on top of colourful newpaper pages will work well. It would make an interesting record of the lockdown era in years to come too.
You would be able to see snipppets of news stories between the pattern!
From Nadia S.
"This picture underneath was originally an old textile piece, but I noticed moth holes appearing.
I dribbled yellow and minty green paint (with added sand) on the fabric and used a roller to blend it in.
Once dry I did this again with the yellow. I cut out trees from an old roll of wallpaper and glued them on with PVA.
Another idea for children!"
Thanks Nadia, recycling your own work can be a bit distressing but it can also be cathartic. Great to see it re-purposed for a helpful idea!
This idea can be adapted easily. Any old off-cuts of wallpaper that has pictures on it will be good for this.
You might have one with a flowery pattern or abstract shapes, or even an old piece of kids wallpaper with characters.
For the board, perhaps you have a tired-looking pinboard in the back of the cupboard.
If you don't have a roller the kids can dab paint on with a sponge.
Paint on Delivery Boxes
From 'Dad Dave'
"Now that we are ordering online to avoid going to the shops we have all been painting on the cardboard boxes!
I cut them on the folds to make flat pieces and they're really sturdy. The kids love it because they can stand them up around the house when they are done.
They make warning signs, reminding us to wash our hands etc. They put a STOP sign on the front door!
It says – STOP! Do you really need it? STAY IN! "
That's great Dad Dave! Thanks for your ideas. We'd love to see photos:)
Painting Bits of Cloth
The artist at Wild Cherry Designs had left-overs from fabric painting that could be used for patchwork and following the same idea, the kids could paint squares of fabric and collect them to make their own bed cover.
Children are being entertained and recyling as they do it – that's a good result all round for Upcycling projects.
If you need acrylic paint, we are still able to post ours, and they are Non toxic and safe for children. Have a look at them in our shop.
At Outlines Art we love seeing what people make using our paints so keep the pictures and ideas coming!
Share this image and Tell us yours in the comments below.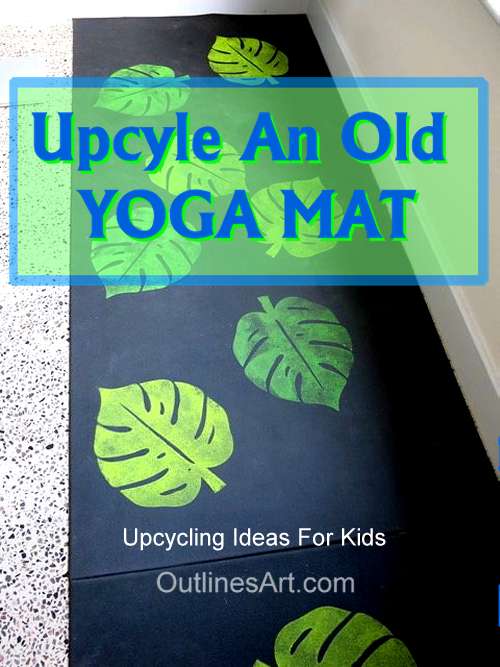 You can get more inspiration and painting tips in our occasional newsletter – join here:
Summary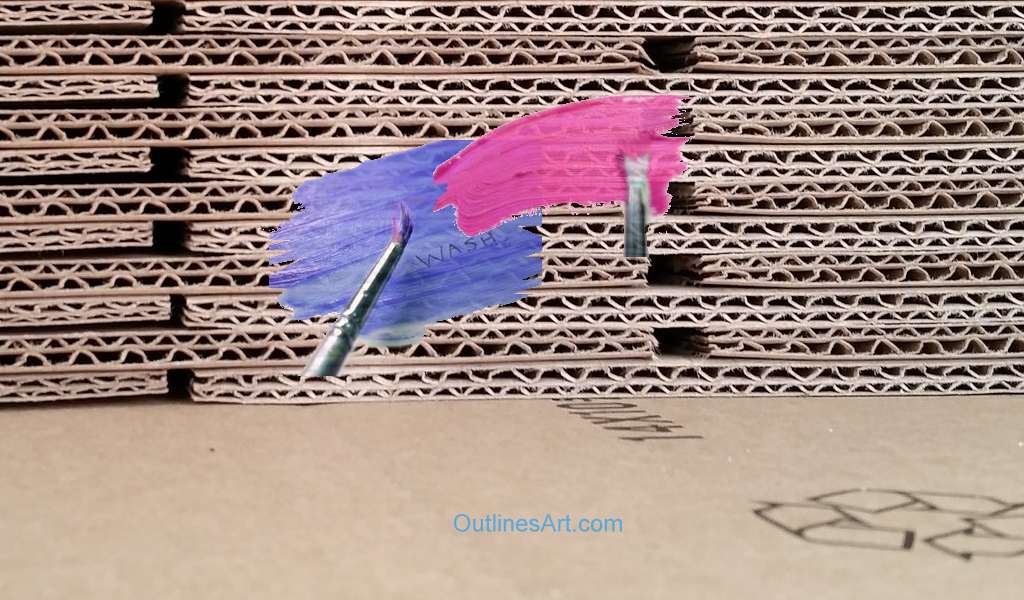 Article Title
Our Customers' Upcycling Ideas For Kids
Contents
Readers send us ideas to keep children occupied by combining painting with recycling. Pictures show what they have done.
Author
Publisher
Publisher Logo